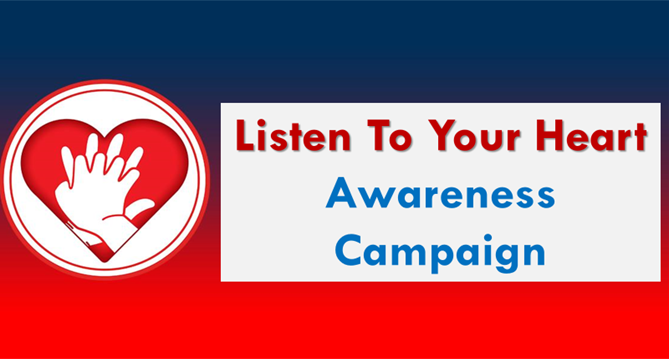 Servier Philippines' IHD Franchise showed its strong support and commitment to the global Angina Awareness programs of our global SERVIER CARDIOLOGY FRANCHISE Listen to Your Heart and Use Heart To Act on Angina.
Launched in February 2021, the campaign's main objective is to create awareness for both doctor and their patients on the need to monitor their heart rate in angina and heart failure.
Listen To Your Heart awareness videos were provided to the teams and were shared in their scientific meetings with doctors, and even in some hospitals' waiting area with its good acceptance.
An exciting and creative feature of this global campaign was the "Take Control of Your Heart Rate Photo Contest".
To ensure better reach of the message, the Philippines' entries in the photo contest were shared by employees in their respective Facebook and Instagram accounts with caption #TakeControlHeartRate. From the many creative entries worldwide, our MR Edgar Allan Ontiveros' entry was declared one of the 3 winners having received 2600 likes a few days after posting.

The second Angina Awareness Campaign which kicked off in April 2021 was a collaboration of our global Servier Cardiology Franchise with the World Heart Federation and the patient group Global Heart Hub. The campaign focused on prioritizing the urgency of recognizing angina symptoms, its potential consequences, and necessary care under the banner "Use Heart to Act Now on Angina".
Committed to get involved creatively, our teams participated once again in the Angina Awareness Initiative Photobooth Contest and posted the photos in their respective social media accounts. On April 21, 2021, we were delighted to receive the good news from our global Servier Cardiology Franchise that the Philippines, once again, won!!!